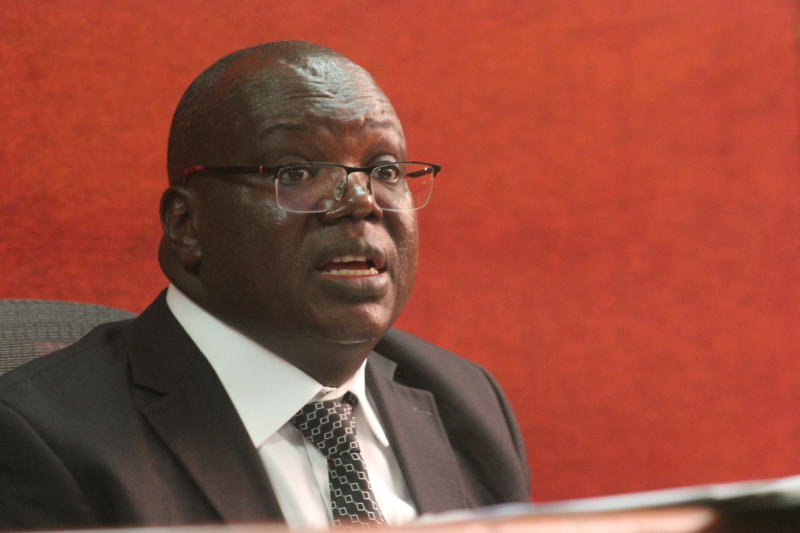 A chief magistrate at Milimani Law Court has disqualified himself from the attempted murder case against Embakasi East MP Babu Owino.
When the matter came for hearing today, Chief Magistrate Francis Andayi (pictured) said that the Director of Public Prosecutions (DPP) Noordin Haji had made a complaint to the judicial service review over a ruling he had issued.Andayi said that Haji had raised a complaint that Owino ought not to have been granted bail requiring him to pay it in instalments.
"Due to various reasons I will not handle this matter but I will forward it to my colleague Bernard Ochoi," ruled Andayi.Immediately after Owino was released, on Wednesday, January 29, 2020, Haji revealed that his office was in the process of filing for a revision of Owino's bail ruling issued on January 2, 2020.The DPP indicated his disappointment on how the case was handled arguing that the decision reached was in total disregard of the Constitution.
"We are going for revision against the ruling given at the Milimani Law Courts. We have unanimously agreed as an office about this.""We will also be speaking to the Judicial Service Commission on this gross irregularity. I cannot fathom this. I have never heard such a ruling before," remarked Haji.
DPP also termed the orders given by Andayi as misleading and non-executable in the search for justice.The magistrate granted the  MP  Sh10 million bail.He was also ordered to keep off alcohol and narcotics.
The deposited bail was to be used to settle the hospital bill of Felix Odhiambo, well known as DJ Evolve.The MP was charged with the attempted murder of  DJ Evolve at B-club on January 17.The matter will be mentioned on March 2, 2020.