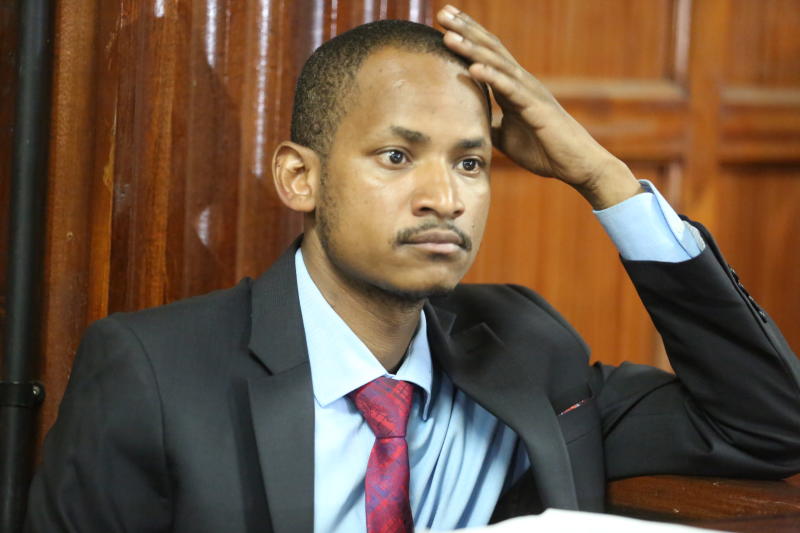 The High Court on Tuesday reviewed Embakasi MP Babu Owino's bail terms ordering him to pay Sh5 million cash bail or Sh10 million bond as a condition for temporary release.
Babu Owino is accused of attempting to murder Felix Odhiambo Orinda (DJ Evolve) following a shooting incident in Nairobi's B-Club on January 17. The DJ is still admitted to hospital after a suffering a gunshot to the neck.Justice Luka Kimaru ruled that Babu cannot be forced to pay for DJ Evolve's medical bill in criminal proceedings.The judge however observed that Babu can continue paying for the DJ's medical bills on moral grounds.
The Embakasi MP had been freed on January 27 after pleading not guilty to charges of attempted murder and carrying a firearm while drunk and disorderly.Chief Magistrate Francis Andayi had ordered him to deposit the amount in court in four equal installments of Sh2.5 million each.He was further directed to deposit two sureties of a similar amount and his passport.
The Court also forbid Babu Owino from drinking in public.Earlier, The Director of Public Prosecutions had faulted bail terms issued by a magistrate's court in freeing Embakasi East MP Babu Owino.
DPP Noordin Haji said he was taken aback by the court's decision to release the legislator on what he termed as "free bond" and now wants the High Court to call the file from the trial magistrate, with a view of examining the circumstances, legality, and propriety of the orders issued on January 27.