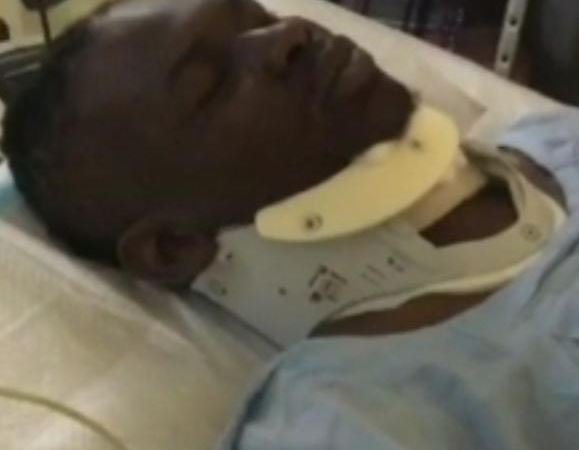 AfricaPress-Kenya: A Disk Jockey (DJ) who has been in hospital for six months after he was shot inside a Nairobi club during a scuffle with a Member of Parliament has been discharged.DJ Felix Orinda, popularly known as DJ Evolve (pictured), was on Wednesday, discharged from Nairobi Hospital.
He was shot at the B-Club in Nairobi on January 17. Embakasi East MP Babu Owino who was charged with the shooting was released on a cash bail of Sh10 million on January 27.
Those present during the discharge said doctors informed the family that Evolve will be monitored at home.The DJ was admitted to the Intensive Care Unit at the Nairobi Hospital, following the shooting incident.His colleagues revealed that the DJ's speech was still not back to normal, having undergone multiple surgeries.
Police were present when he was discharged from the hospital. He was wheeled home in an adjustable bed provided by the hospital as some of his friends cheered. The case is still pending in court. Babu is facing charges of attempted murder after he shot the DJ in the neck.