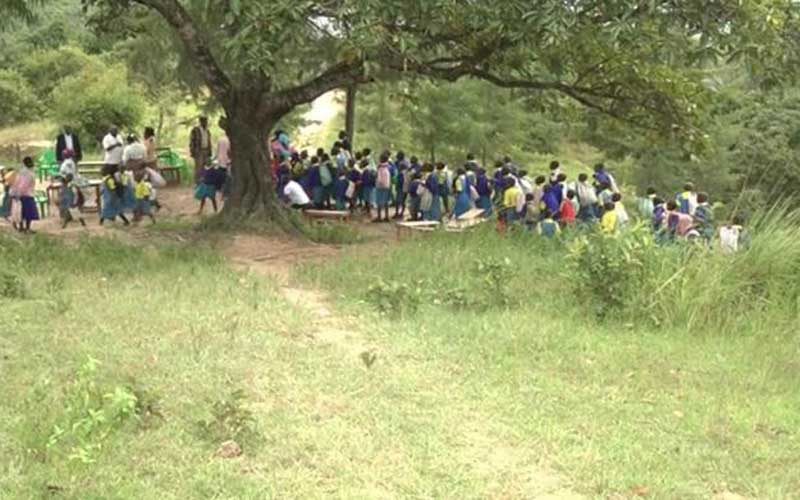 In what has stunned many, pupils of Itithini Primary School, in Ukia ward, Makueni County reported to school drunk.
School headteacher Joel Mutua Mwongela blamed the development on parents who prepare local brew dubbed "Karubu" without considering the safety of their children.Teachers realised all was not well after a section of Grade One, Two and Three pupils started acting in a weird manner when they arrived in school.On interrogation, the learners admitted that they took alcohol which they found in a bush.
Yesterday, authorities convened a meeting in the school to deliberate on the matter.However, they declined to address the media but insiders said several people have been apprehended following the incident."We got a report that a section of pupils from Grade I to III found local brew hidden in a bush and they shared it. We had to call their parents and we provided guidance and counseling as a school and also instructed the parents to talk to their children at home," Mr Mwongela said.Abscond
He added: "When I was posted to this school last year, I called for a meeting with parents after learning that the area is notorious for local brew. That seems not to have yielded any fruit."  Most affected villages are Wanziu, Ua, Itithini and Kaseveni.Bernard Kyalo, a parent, blamed alcoholism in the area to idleness among many locals."These pupils took alcohol until it was hard to arrive at school. This region is located at the border between Mbooni and Kaiti constituency and we have been sidelined. Let the government teach the people here how best they can use sugarcane other than using it to prepare traditional brew.
We want a market for our sugarcane," Mr Kyalo said. Kaiti MP Joshua Kimilu asked the government to intervene and arrest the brewers.He noted that most of the pupils abscond school to help their parents in the illegal business.
Women have complained that their husbands do not provide for their families because they spend time in the drinking dens.They blamed conflict in homes for alcoholism which has claimed many lives.Recently, a man killed his 2-year-old baby before hanging himself in what locals attributed to domestic feuds fueled by illicit brew in the region.